*02/02/1988
Stand up Paddle Racer and Instructor/Expert (SKV/SWAV)
Swiss Longdistance Champion 2016
Swiss SUP Tour Winner 2017/2018
ASVZ Instructor (Ski, Windsurf, SUP)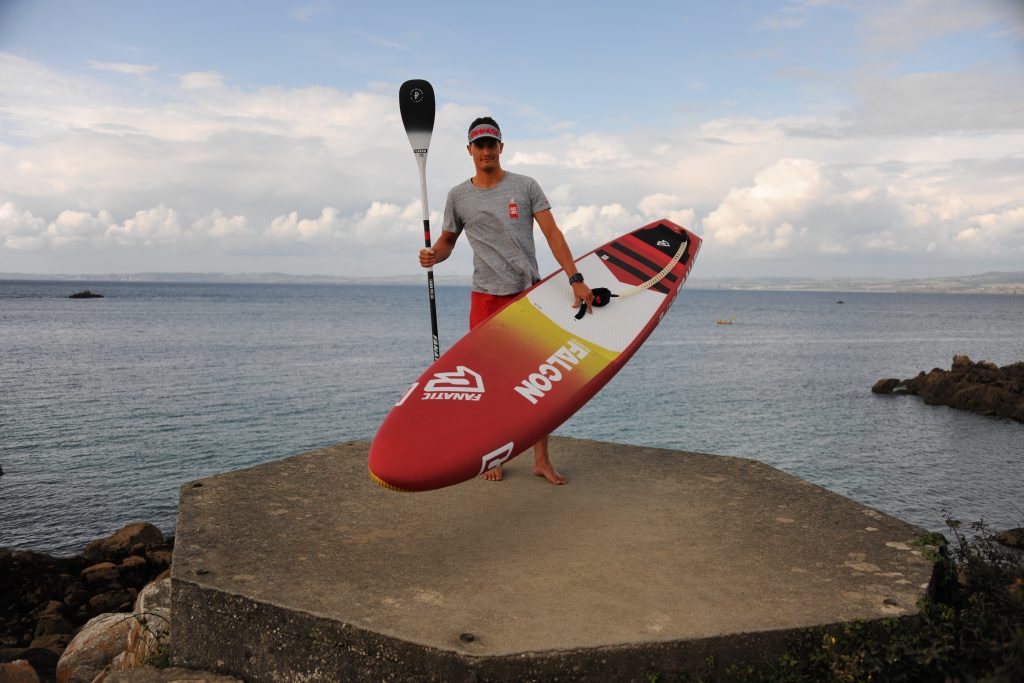 Supporters:
My story:
I was born and raised in Zurich Switzerland and had my first contact with water sports when I started rowing at the age of 13. By the age of 18 I took up windsurfing, which is a difficult sport to do, when you live at a lake with almost no wind. So when SUP came around the transition was an easy one. What started as a "no wind" alternative to windsurfing became my main sport and I started competing seriously in 2014.
Currently I am competing on the Swiss SUP Tour, with some extra Races at nearer EuroTour stops, to keep in touch with the international level of competition. (You can read more about the races in the blog section).
Besides the whole race scene I work as a SUP Instructor for the University Sport in Zurich and as the sports director of Supkultur.ch SUP School and Rental.
And during semesters I am Student at the University of Zurich.
Race Results:
2019
International:
12th Gla Gla Race
7th Eurotour Namur
24th Eurotour Villefranche
7th Eurotour Regional Pilsensee
National:
1st SUP Tour Schweiz Ermatingen
1st SUP Tour Schweiz Neuchâtel
2018
International:
8th SUP 11 City Tour
17th Euro Tour Namur
National:
1st ICE Race Interlaken Thun
1st SUP Tour Schweiz Ermatingen
1st SUP Tour Schweiz Biel
1st SUP Tour Schweiz Luzern
1st SUP Kanuhalbmarathon Bielersee
1st SUP Halbmarathon Lac de la Gruyère
1st SUP Tour Schweiz Zürich
2nd Swiss Longdistance Championship
2nd Swiss Technical Championship
2017
International:
14th Euro Tour Namur
31st Long Distance Euro Tour Sainte-Maxime
33rd Euro Tour Thonon
13th Lost Mills Race
National:
1st SUP Tour Schweiz overall ranking
1st Drachenboot Festival Meilen (SUP Tour Schweiz Partnerevent)
1st SUP Tour Schweiz Ermatingen
1st 3*GSUPA Race Immenstaad
1st ICE Race Interlaken Thun (SUP Tour Schweiz Partnerevent)
1st SUP Tour Schweiz Luzern
1st SUP Tour Schweiz Zürich
1st SUP Tour Schweiz Biel
1st SUP Race Greifensee
1st Foolmoon SUP Classics Crans
3rd SUP Festival Thun
2016
1st Alpine Lakes Tour Montreux
1st SUP Tour Schweiz Lucerne
1st SUP Tour Schweiz Davos
2nd SUP Tour Schweiz St. Moritz
18th EuroTour Marotta
1st Longdistance / 1st Shordistance SUP Tour Schweiz Zurich
3rd Race around Nidau
3rd Technical Race Fool Moon SUP Classics
2nd Technical Swiss Championship
1st Longdistance Swiss Championship
2nd Toucan SUP Days Magadino
3rd Drachenboot Festival Meilen
43rd Lost Mills International Race
2nd Bise Noire Surf Classics Murten
3rd Lignano SUP Marathon
1st ICE Race Interlaken Thun
2015
2nd Overall Longdistance SUP Tour Schweiz 2015
3rd place SUP Race Bodensee – Long Distance
2nd SUP Race Lago Maggiore – Long Distance
2nd SUP Race Schwarzsee – Long Distance
2nd SUP Race Nyon – Short Distance
2nd SUP Race Davos – Long Distance
4th SUP Race Luzern – Long Distance
2014
2nd SUP Race Interlaken – Thun
1st SUP Race Murten
2nd SUP Race Preverenges