So as some of you might already know I am staying in Brittany, France for three weeks. But first I needed a new weapon… On Monday  (Feb. 1st) I was able to go pick up my new board at the BIC headquarters here in Vannes.
First thing after getting the board was a grueling, windy 10k time trial on the river Odet between Benodet and Quimper. The board felt fast and stable, even in some heavy side wind. The idea is to redo the trial at the end of the three weeks and hopefully see some improvement.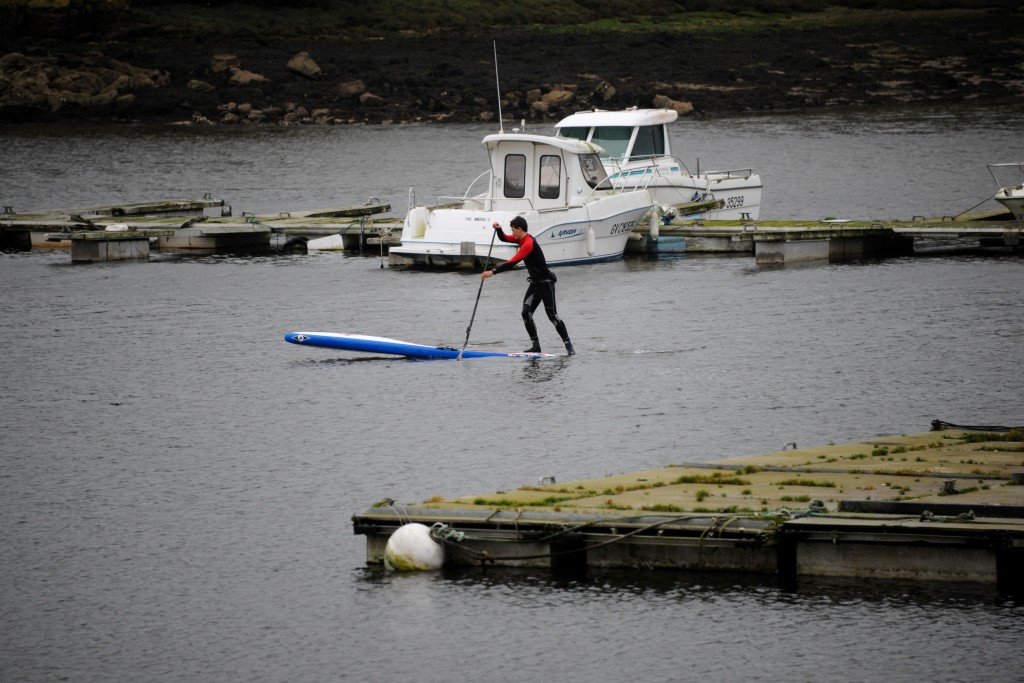 The next sessions were in the harbor here in Douarnenez and on the bay. The wind got even rougher and turned slightly north so that we even had wind and waves in the harbor.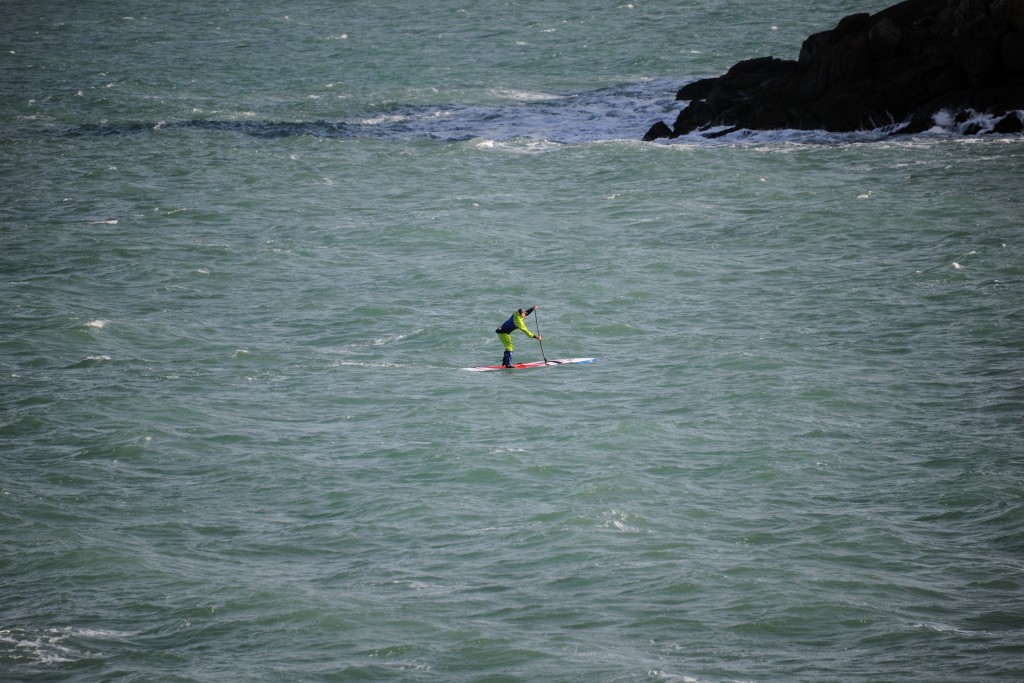 Even though it is a very good training to go up- and downwind all the time I hope the wind will calm down a bit during the next two weeks. If not I will have to open some new downwind runs, the possibilities here seem endless.