On saturday the 5th Andi from the sup-piraten24.ch shop organised his annual santa-sup-paddling. Despite the thick fog in Zurich we had perfect weather in Aegeri and alot of people showed up to paddle with us!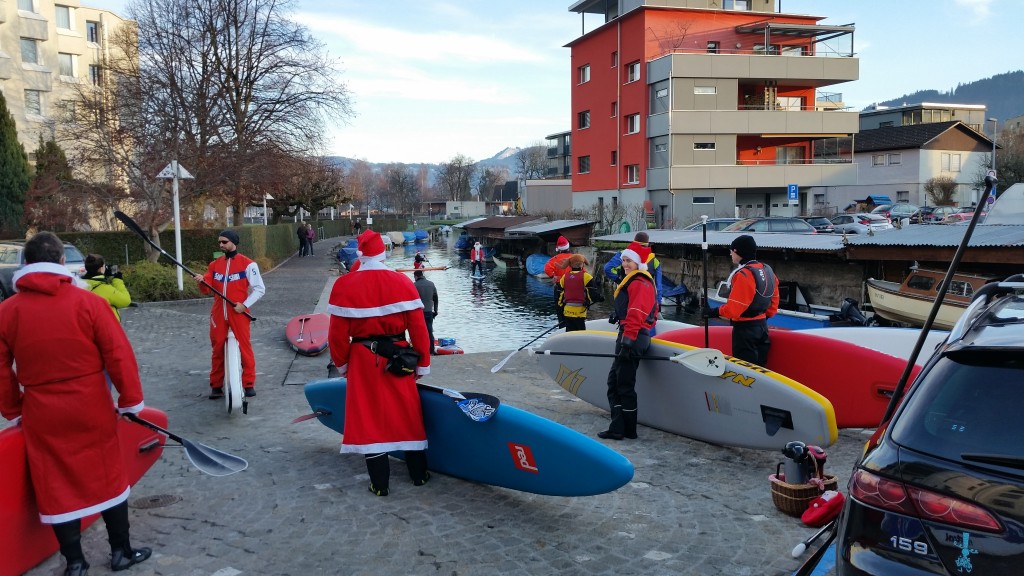 We started our paddle at his shop in Unteraegeri and made our way on the perfectly glassy lake.
The weather was amazing and as the sun was setting slowly giving us a perfect setting.
We paddled to Oberaegeri where we had a picture break and then a hot drink at the empty Lido.
After our short break we made our way back to the shop where we had a tasty fondue (Andi's secret mixture).
My thanks to Andi and Corina for organizing this great event and to all the participants (especially the dressed up ones)! See you next year (or at the carneval-sup – more infos soon!)
See the rest of the picture here: Luck Photography Standup Pages